English/Writing Tutors

Alex
After Alex completed university studies in Architecture and Italian, she lived in Rome, Italy, completed the CELTA certification and started a career in English teaching. This was followed by a stint in China, before coming to live in Vancouver. Alex is excited about working with VCC students and helping them achieve their goals.

Allan
Allan is a Vancouver-born, long-time EAL teacher with teaching and tutoring experience in both Japan and Canada. He also is an internationally-published freelance journalist who specializes in interviewing musicians and filmmakers. He has been published everywhere from the Georgia Straight in Vancouver to Germany's Ox Fanzine to Japan's Eat Magazine (and many, many other magazines, fanzines, and papers).
Allyson
Allyson has over 25 years of experience as an EAL classroom teacher, teacher trainer and tutor. She loves the customized interactions with the people coming in to the VCC Learning Centre. In her spare time, she paddles her canoe on rivers, bikes around the city, attends music, dance and art events, fixes things, reads, and watches movies.

Kari
Kari completed her bachelor's degree, TESOL Diploma and Provincial Instructor Diploma. During her 16 year career as an ESL instructor and tutor, she has enjoyed helping students feel more comfortable and confident with their English skills. She is the published author of three bilingual books about everyday life and culture for newcomers to Vancouver: My New Life in Vancouver (Mandarin/English, published in Canada 2017), Vancouver 365 (Mandarin/English, published in China 2018) and Everyday Vanc

Veronica
Veronica is an English tutor who enjoys helping students with their writing, English questions or language practice. Veronica has proven her commitment to and passion for education with over 30 years' experience at VCC, many of which have been in the Learning Centre. Her formal education includes a BA from UBC and a TESL Certificate from VCC. Outside of work, she likes coffee, art, movies, and the beautiful BC outdoors.
Math/Science Tutors

Darren
Darren has a Bachelor of Mathematics degree from the University of Waterloo. He is happy to work with students towards better understanding of all math disciplines at VCC, as well as physics and chemistry. He enjoys puzzles and games: he won second place for individual score at the first World Puzzle Team Championships in 1993, and has had a book of word puzzles published.

Gordon
Gordon was born and raised in Vancouver, and experienced success at school and university due to a variety of unique teachers. He has a BASc. Through years of experience with students of various backgrounds and abilities, Gordon know the common misconceptions that can make understanding course content harder. He enjoys helping students learn how to apply concepts to solve new problems.
Business Tutor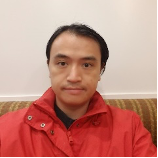 Andy
Andy has a Bachelor of Business Administration from SFU with concentrations in Finance and Accounting as well as a minor in Philosophy. He has four years of teaching and two years of investment banking experience prior to joining the Learning Centre in 2020. In addition, he is a recipient of the Queen Elizabeth II Diamond Jubilee Medal for his volunteerism. In his free time, he enjoys learning to write computer programs and live streaming himself playing video games.
Life Sciences Tutor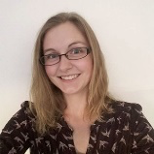 Rachel
Rachel completed her BSc and MSc degrees in Biochemistry with emphasis on Astrobiology and life's origins at McMaster University. She is enthusiastic about health, fitness and nutrition, and helping students learn about the life sciences. She enjoys long runs and good books.